Panorama of georgian chamber music

Concertino Tbilissi, headed by conductor George Shilakadze, has been conducting a series of concerts titled "Panorama of  Georgian Chamber Music". 2015-2016 the project has been co-financed by Ministry of Culture and Monument Protection of Georgia.
So far many concerts have been conducted and compositions authored by Georgian composers (including firdt performances) have been performed.
We dcided to make "Panorama" an annual festival, wich will greatly support introduction, promotion and development of georgian academic chamber-orchestra music.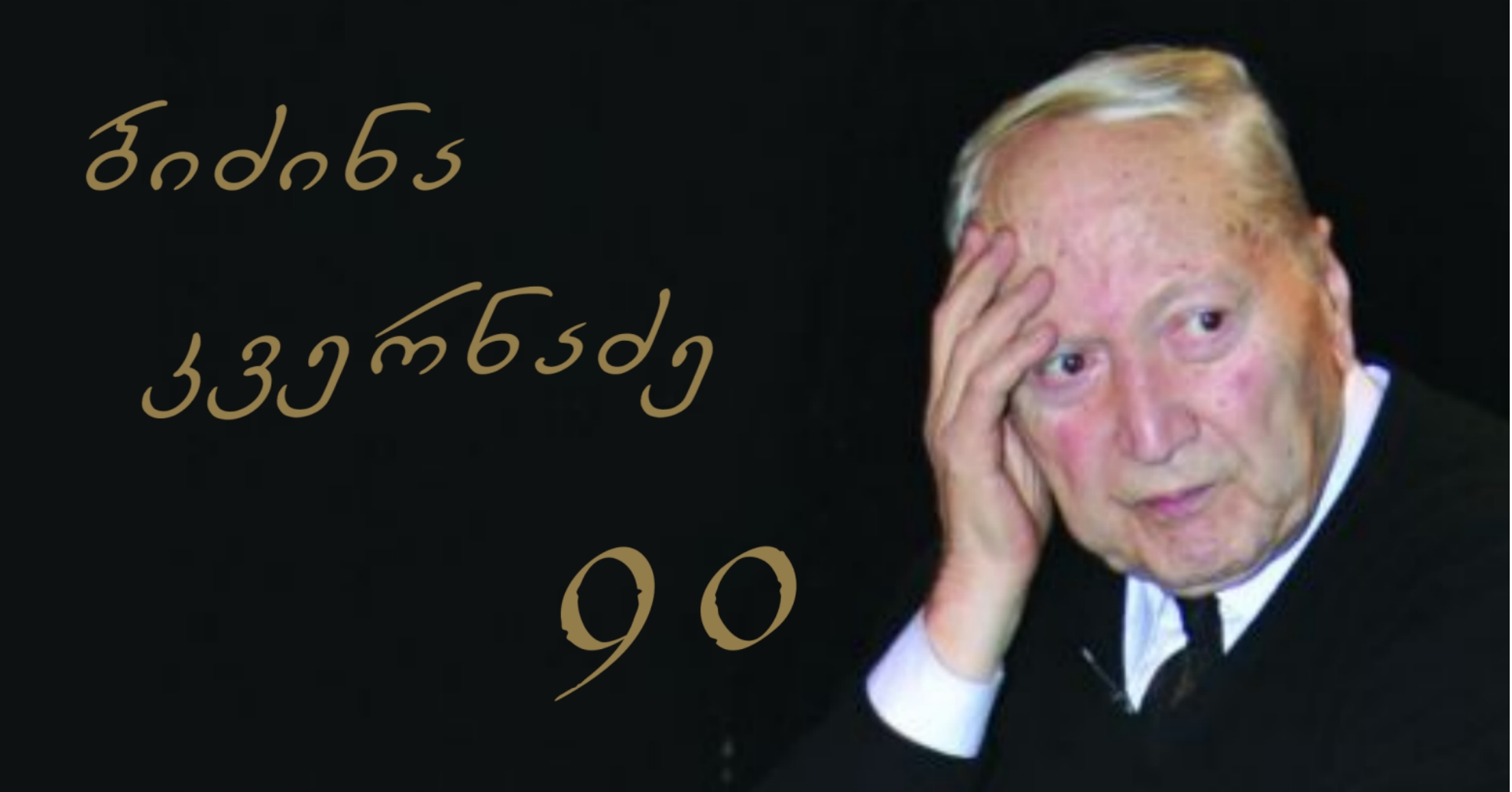 24.11.2018, 7 pm
Conservatoire Recital Hall
(8, Griboedov street)
Concert dedicated to the 90th birthday of Bidzina Kvenadze
Sh. Shilakadze – String quartet
Bidzina  Kvernadze in memoriam   (first performance)
performers: -Quartet "IBERI"
George Khaindrava – 1st violin, Tamar Bulia – 2nd violin,
Irakli Japaridze – Viola, Murad Ibrahimov – Cello
Zurab Nadareishvili – Litany
Bidzina Kvernadze – Symphony for Strings
conductor – George Shilakadze
---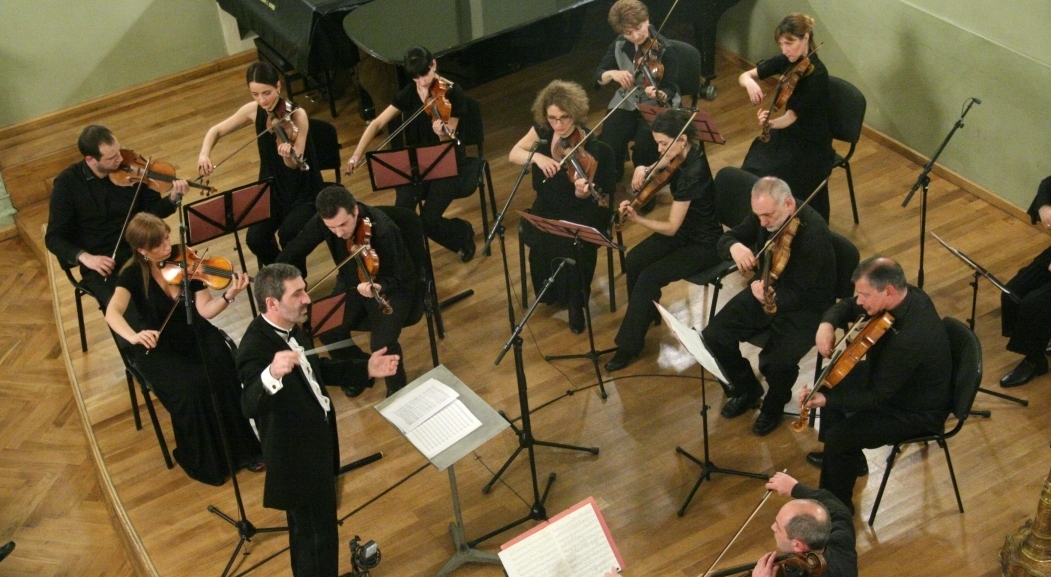 Friday, November 24th, 2017
at 7:00 pm
Conservatoire Recital Hall
Z. Butskhrikidze – Monologue for clarinet with piano and string ensemble
Sh. Shilakadze – Concerto for flute and chamber orchestra
I. Tsintsadze – Concerto for celesta with flute and strings
R. Kemularia – Concerto for clarinet and strings
Shota Gogodze (clarinet)
Irakli Evstafishvili (flute)
Tamar Machavariani (celesta)
Dimitri Bokolishvili (clarinet)
conductor – George Shilakadze
---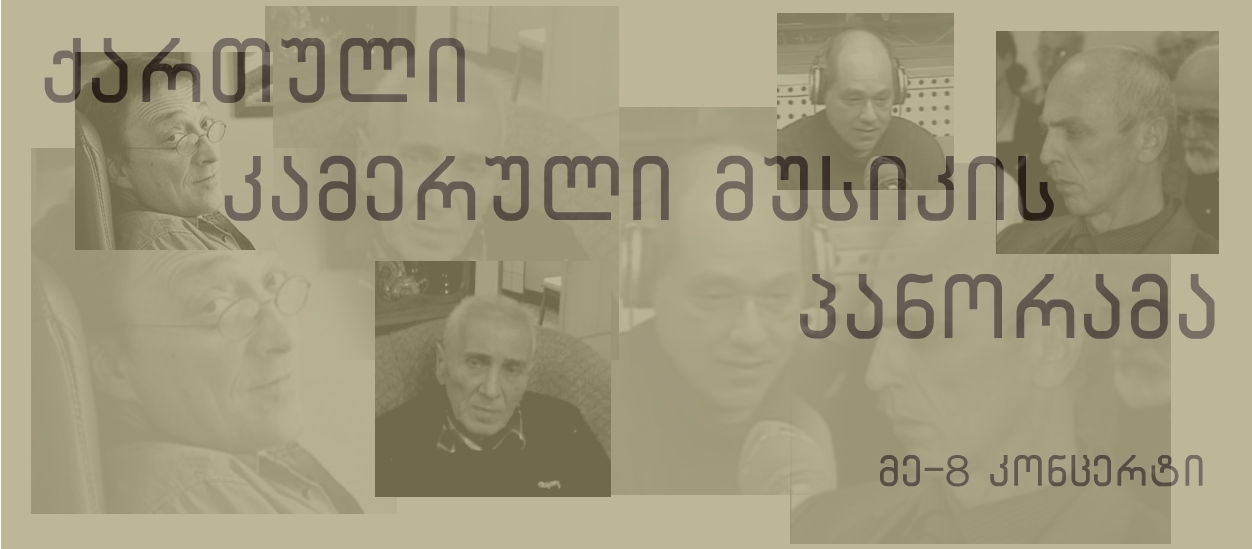 Monday, november 7th, 2016
at 7:00 pm
Conservatoire Recital Hall
I. Tsintsadze – Concerto for clarinet and strings
E. Lomdaridze – Theme with variations
A. Mtsariashvili – Piano concerto
R. Kiknadze – come in sogno
Tamar Zhvania (piano)
Shota Gogodze (clarinet)
conductor – George Shilakadze
---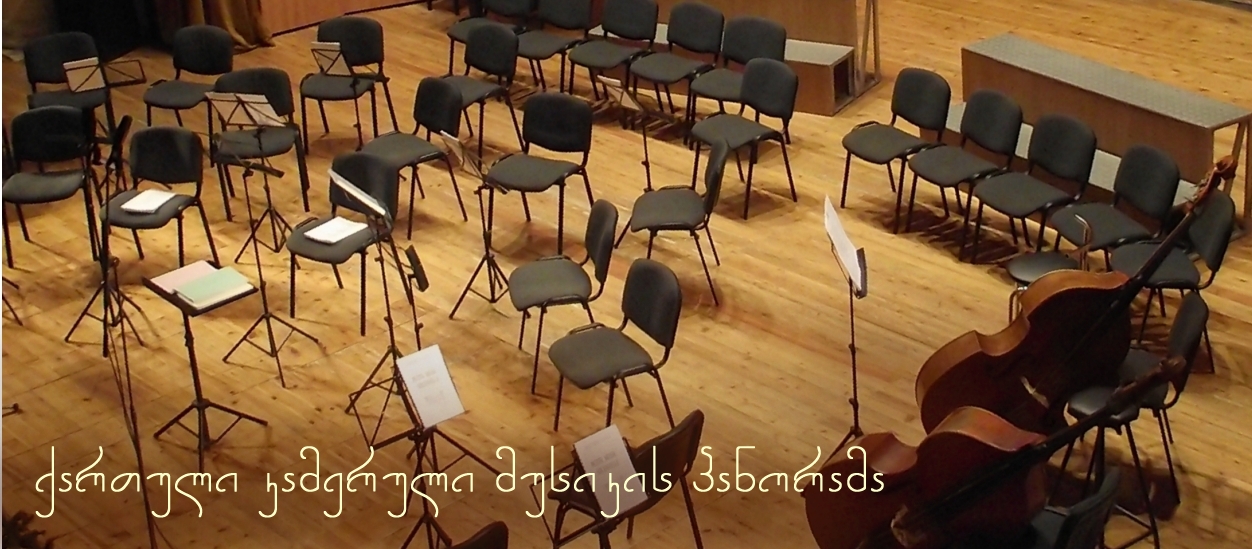 Sunday, October 23rd, 2016
at 6:00 pm
Conservatoire Grand Hall
L. Gomelauri – Lots and lots of snow
V. Azarashvili – Concertino
E. Tchabashvili – Panacea
M. Virsaladze – Tras melli veiders
Nino Chachua (soprano)
conductor – George Shilakadze
---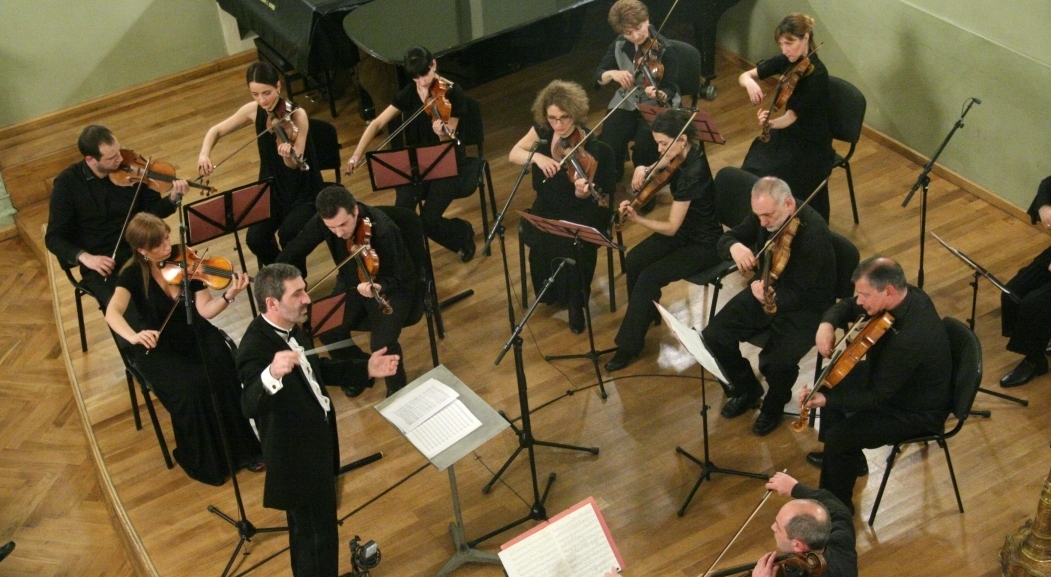 Monday, July 4th, 2016
at 7:00 pm
Conservatoire Recital Hall
E. Sanadze – Clarinet concerto
G. Gachechiladze – "I will come"
Z. Butskhrikidze – Impromtu and Waltz
G. Shaverzashvili – Ballade
Z. Nadareishvili – Elegy
Oksana Gachechiladze (soprano)
Elene Janjalia (mezzo-soprano)
Shota Gogodze (Clarinet)
Tamaz Saginadze (Tenore)
conductor – George Shilakadze
---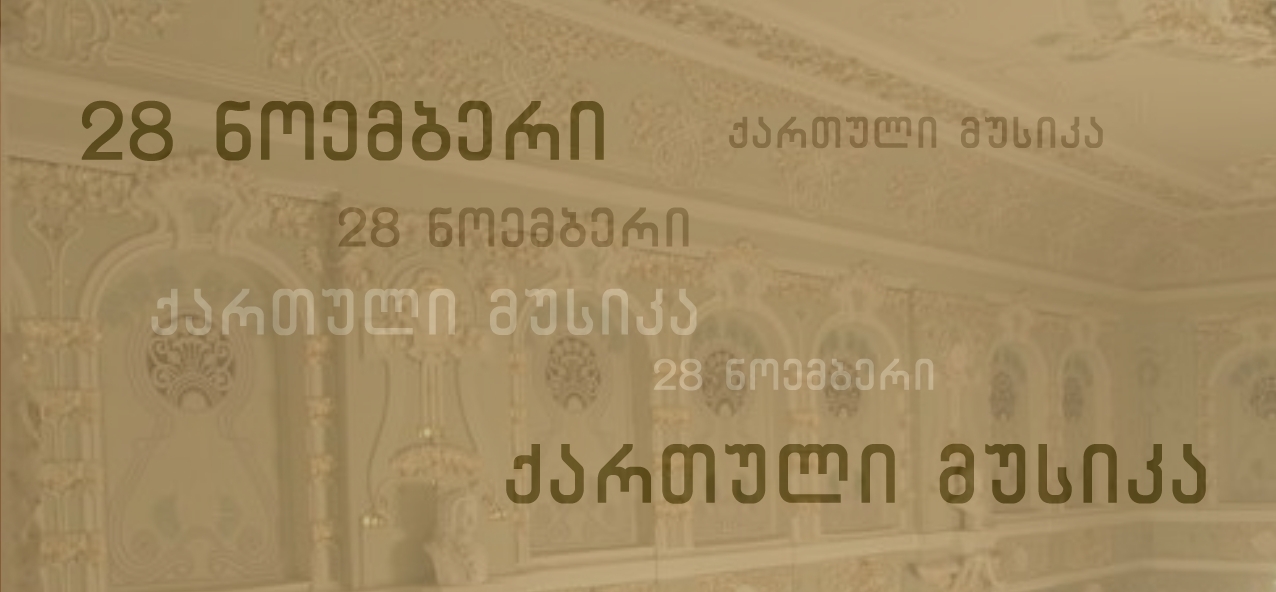 Saturday, November 28th, 2015
at 6:00 pm
Conservatoire Recital Hall
R. Gabichvadze – Chamber symphony N4
L. Bagration-Davitashvili – Visions
K. Tsabadze – Youth concerto for piano and orchestra
Sh. Shilakadze – Concerto for horn and orchestra
soloists
Elene Shaverzashvili
George Beruashvili
conductor – George Shilakadze
---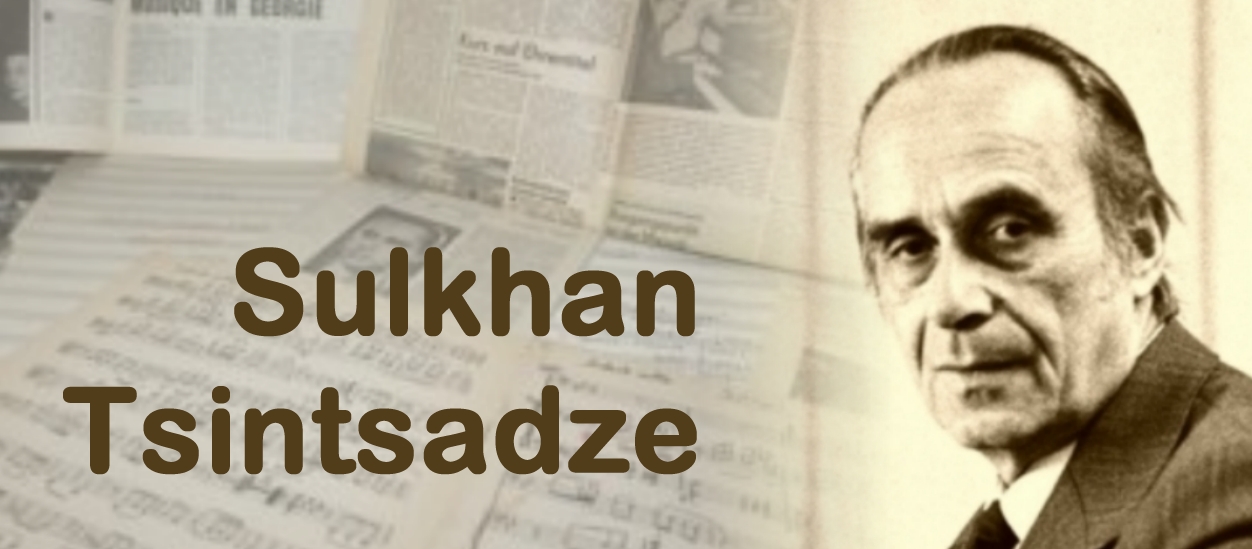 Monday, November 2nd, 2015
at 7:00 pm
Conservatoire Recital Hall
A. Shaverzashvili – Chamber symphony N3
N. Janjgava – Consonance
T. Putkaradze – Sulisferi
S. Tsintsadze – String quartet     (version for string orchestra)
Nino Chachua (soprano)
conductor – George Shilakadze
---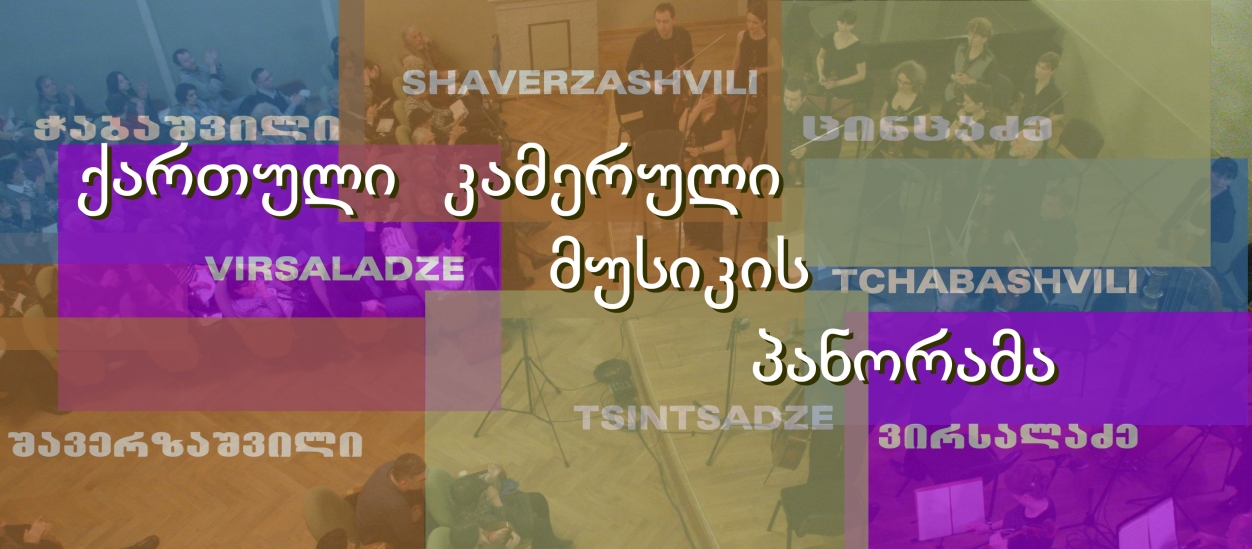 Thursday, June 11th, 2015
at 8:00 pm
Conservatoire Recital Hall
I. Tsintsadze – Harp concerto
G. Shaverzashvili – Violin concerto
M. Virsaladze – Variations
E. Tchabashvili – Somnus
soloists – Irine Kobakhidze (harp)
Lela Mtchedlidze (violin)
conductor – George Shilakadze
---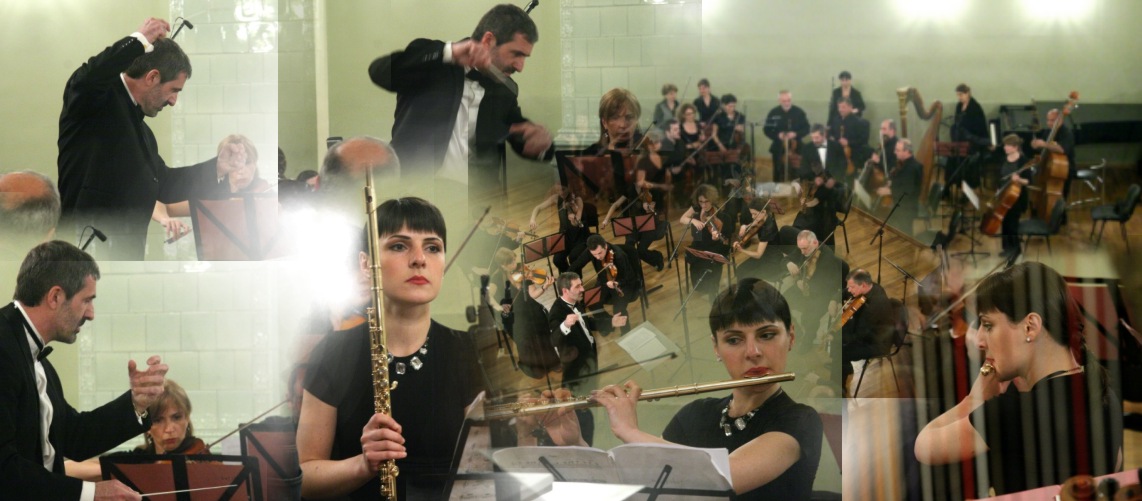 Sunday, March 15th, 2015
at 7:00 pm
Conservatoire Recital Hall
V. Azarashvili – Concerto for
flute and chamber orchestra
R. Kiknadze – Antiphonie for 20 strings
A. Giorgobiani – Azari
Z. Nadareishvili – Chants
soloist – Ketevan Shanidze (flute)
conductor – George Shilakadze
---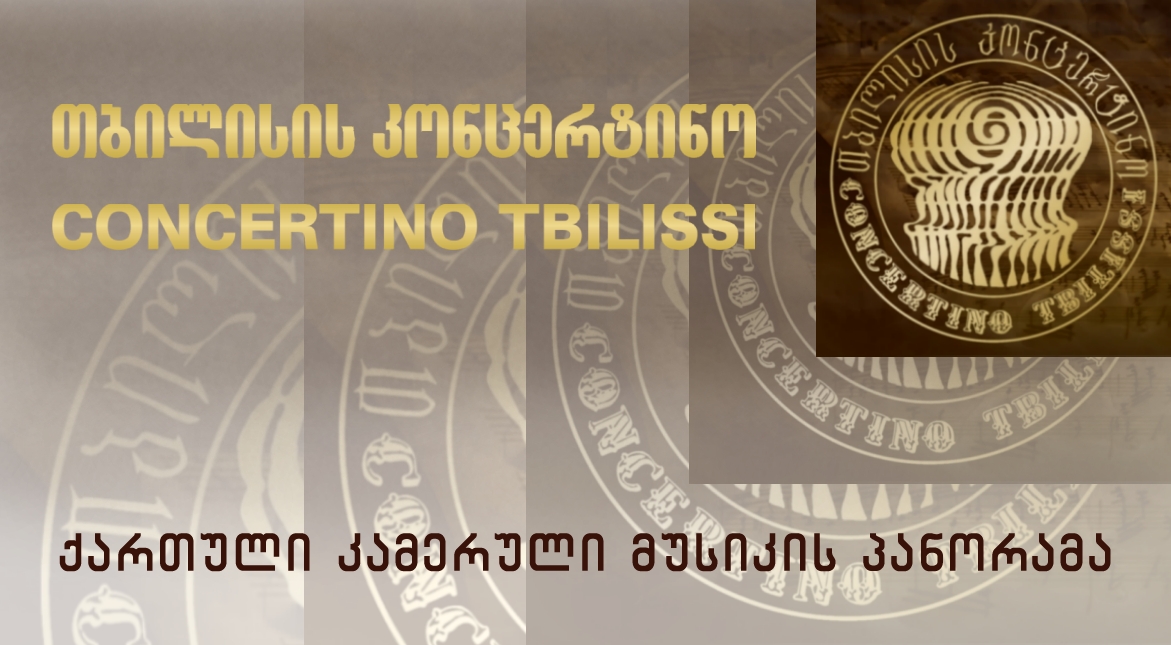 Friday, March 21st, 2014
at 7:00 pm
Conservatoire Recital Hall
A. Balanchivadze – Poem
G. Gachechiladze – 3 pieces
A. Mtsariashvili – Concerto for 2 flutes and orchestra
Z. Butskhrikidze – Gujari
E. Lomdaridze – Chamber symphony N2
Gori Women´s Choir
chorus master – Teona Tsiramua
soloists – Nino Lakvekheliani (soprano)
Ketevan Shanidze (flute)
Irakli Evstafishvili (flute)
conductor – George Shilakadze